The Mission
is to create a place where people can come and discover how holistic fitness works through physical practice and mindful living. At Solshine we believe that yoga should be the backbone of every fitness regimen. We have designed our schedule around a strong yoga practice. We offer classes that will re-shape your body and your mind. We welcome you to our studio. We are committed to supporting your journey with dedication, knowledge and open hearts. We hope that when you walk through our doors you feel welcome and warm.
The Story
begins in Clemson, SC where owner, Brandy Jones, began to pursue her dreams of bridging a mind/body practice with her background in fitness. As Clemson's only hot yoga studio, Solshine quickly became a place of community for men and women of all ages who were searching for something more than fitness and more than yoga. We are a non-competitive atmosphere that will challenge you to grow, to embrace whole body fitness and to live with a little more compassion for ourselves and each other. Join our tribe and meet us exactly where you are. Let's awaken together.
Brandy Jones
Solshine Owner, Yoga Junkie, Cat lover, secret talent: I know how to Make pies.
Brandy Jones has been a lover of fitness since she was 19 when she received her first fitness certification. "I have always loved helping people live their best life through fitness and nutrition and teaching group classes was the perfect fit. After a devastating loss everything changed. As my practice became a vehicle towards healing, it was became evident that transforming the mind would serve to change my body more than any workout ever could. This became my balance and my mat became my teacher. Through the integrated practice of yoga, and fitness I became stronger than I ever had been before physically and mentally. I knew then that I wanted to connect with my students at the heart level, I wanted to help others embrace stillness and strength simultaneously, awakening to a more compassionate way of living. Brandy's programs are approved through ACE and Yoga Alliance and equally encompass the mind and the body through powerful yet accessible class offerings. Her approach to whole body balance will inspire everyone who walks through the doors to embrace their best life ever.
Traci Harrington
ACE Group Fitness, Power Barre, Personal Trainer, Wellness Coach, Passionate about making a difference, drives fast
Laura Henry
Baptiste Level 1, AFAA Group Fitness, 200-RYT Yoga Alliance, High School Physics Teacher, Really good at putting things together with lots of parts.
Mellonee Smith
RYT-200 Hour Yoga Alliance-Experienced, Mat Pilates, Online instructor
Rachel Jekel
RYT-200 Hour Yoga Alliance, Empower Flow Yoga, Power Barre, Food Scientist, Fashionista, Wine Collector
Beth Ehlert
200 Hour Registered Yoga, Yoga Alliance, AFAA Group Fitness, Vocalist, Writer, Hilarious during the off hours.
Reah Smith
AFAA Group Fitness, Power Barre, Mat Pilates, Spin Instructor, Realtor, Community Organizer, Motorcycle Racer
Rita Bruno
RYT 200-hour Empower Yoga Alliance Flow Certified, Mat Pilates, Italian beauty, makes real Italian food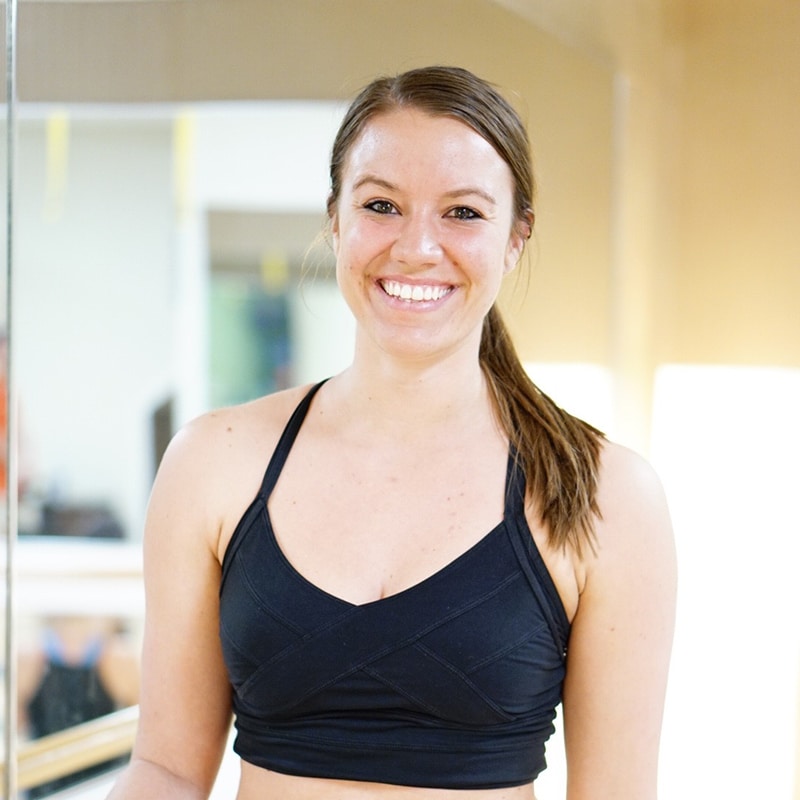 Tori Nieman
Yoga Alliance-200 hour Registered Yoga Teacher, Former D1 Basketball Player, Student-Athlete Development, Secret Talent: Can find a beat on the dance floor
Emmy Reynolds
200 Hour Registered Yoga Teacher, Yoga Alliance. Equine Competitor
Sonya Story
Fitness Coach, RYT Training, Power Barre
Maggie Coombs
Registered Yoga Teacher, Yoga Alliance-200 Hour, Massage Therapist, twin, dog mom, horse mom
Jill Wilken
200 Hour Registered Yoga Teacher, Yoga Alliance