Our mission is to lead, support and inspire people to lead a healthier and more balanced life in all areas, mind, body and spirit. Solshine's aim is to redefine what success in fitness looks like. We believe that the mind and the body are connected, that what happens to one happens to the other, and without harmony between the two, true whole-body health cannot be achieved. We are committed to educate, challenge and inspire our community one class at a time!
"This studio absolutely changed my whole experience with yoga. The community within this studio is something you definitely want to experience – would recommend to anyone, again & again" 
DISCOVER THE JOY OF YOGA WITH OUR AMAZING TEACHERS
SMART FITNESS FOR EVERY BODY, EVERY AGE,
TAKE CLASSES WITH US WHENEVER, WHEREVER.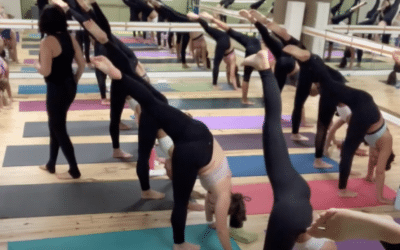 Join Brandy as she leads this organization of dancers through a releasing and stretchy power yoga class! This class is suitable for all levels and is a great introduction to a vinyasa class.
read more