We Believe That Anyone Can Do Yoga!
We believe that fitness is so much more than physical work. It's about showing up for yourself how you want to show up in life. It's about aligning with your purpose and creating habits that support that purpose. We offer classes that will challenge your mind, change your body and will ground you in everyday life. 
New Students
You can easily purchase, book and manage your account from our scheduling app. Download the Mindbody app and search our studio, click the heart icon to save our studio.  Easily manage your account from anywhere.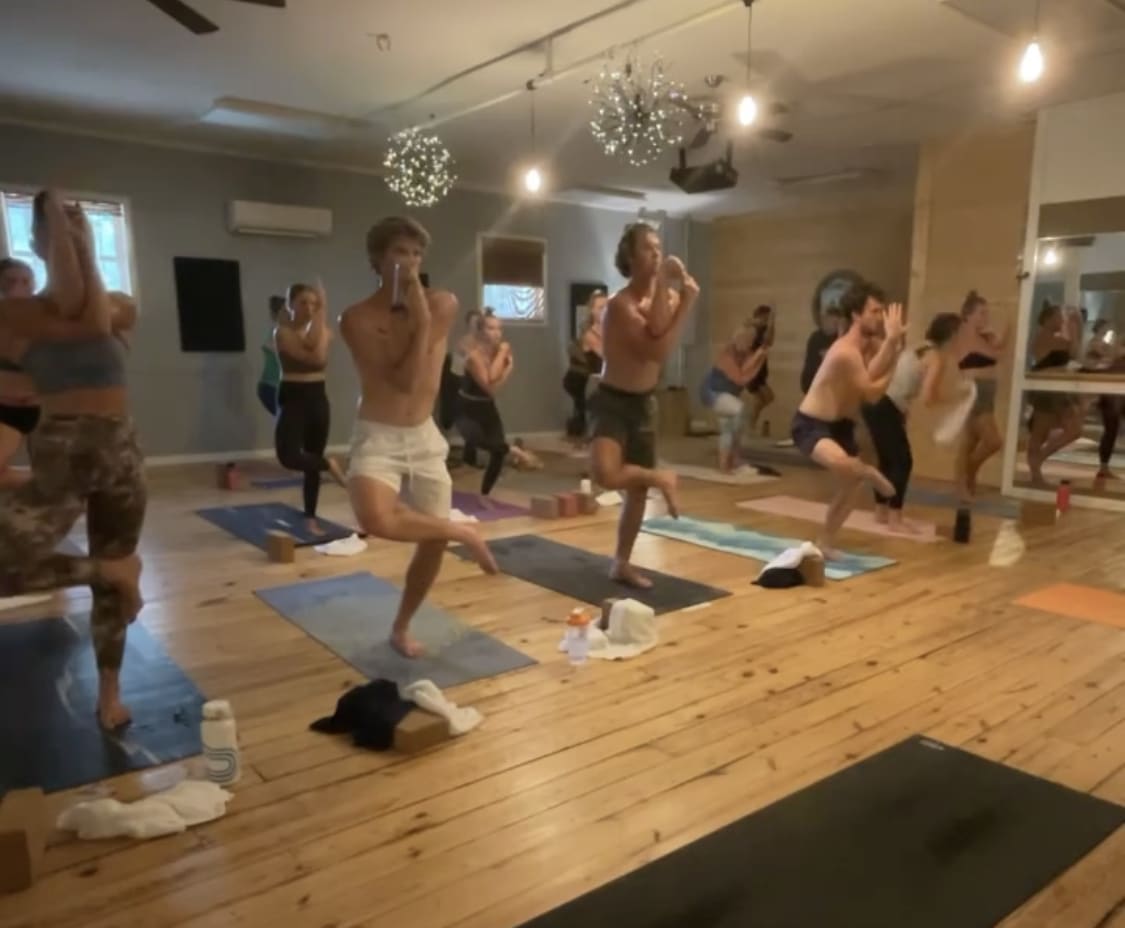 You Belong Here
One of the best things about Solshine is our low-key vibe and our diverse community. When you walk into our studio you will find students, working professionals, athletes, beginners and experienced yogis talking and laughing with each other. People just like you, looking for a place to connect and reset, without the pressure to perform. We've heard it time and time again from people who have spent their time at Clemson with us, there is no yoga studio like Solshine. When you come here, you are family 🧡
Amazing Instruction
At Solshine we are a team. Our teachers are bold, confident and fun – we flow together and we grow together! Not only do we offer amazing yoga classes, be we also offer training and education for young teachers to come, gain experience and skill. Our teaching staff and instructors are experienced and hold the highest certifications in their fields. We recommend practicing with all of our teachers—you'll get something new from every class with the backdrop of that Solshine vibe.
Why Infrared Heat?
At Solshine we practice yoga with infrared heat. The use of infrared heat has many applications; increased energy production, increased circulation, burn mega calories and fat, increase muscle relaxation, speed injury recovery, boost metabolism, and the detoxifying release of heavy metals stored in the body's fat cells. All of these are fabulous, but our absolute favorite is the mental fortitude you develop when combining athletic postures with heat and breath.